Come and enjoy an unforgettable stay in the new Hotel Jardines Baja. It is located 3 miles south of the community of San Quintin/Lazaro Cardenas and is only a mile from the highway or skyway. Hwy 1 is a mile to the north and Campo de Lorenzo Airstrip on the Bay of San Quintin a mile to the west.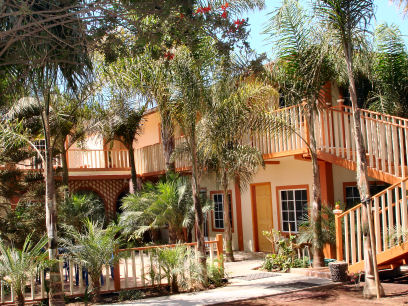 CLICK PHOTO TO VIEW THE GARDENS
The newly opened and elegant restaurant-bar (pictured below) offers a varied American and Mexican cuisine prepared by a well-respected chef. Its ambiance is both beautiful and comfortable.